Nicholas Przystawski, DPM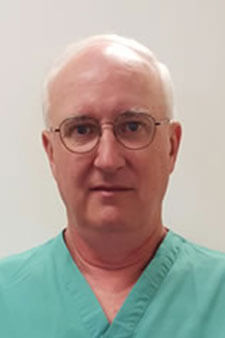 Nicholas Przystawski, DPM
Dr. Nick received his undergraduate education at St. Bonaventure University and the University of Rochester. He then went on to complete podiatric medical school at the Temple University School of Podiatric Medicine, earning his Doctor of Podiatric Medicine (DPM). Following his graduation, Dr. Nick completed his podiatric residency at the Doctors Hospital in Denver, CO. He is board certified by the American Board of Podiatric Surgery.
Dr. Nick holds professional memberships with the American Podiatric Medical Association and the American College of Foot and Ankle Surgeons. He is currently on staff at Leesburg Regional Medical Center in Leesburg, FL and The Outpatient Surgery Center at The Villages® Regional Hospital in The Villages, FL. Dr. Nick was previously President of the Lake/Sumter Component of the Florida Podiatric Medical Association and a member of the Board of Directors of the Association for the Advancement of Wound Care.
Dr. Nick is part of the Senior Leadership helping to run the Cub Scouts and Boy Scouts in Lake County.